About Our Agency & Our
Condominium Insurance Services

We are Condo Insurance specialists!   We know the risks you face and the coverage you need!   With over 20 years of experience serving Condo Unit Owners throughout the Sunshine State, we can help you find the best coverage available at the lowest price.

Call us today or fill out our web form to get a fast free no-obligations quote! FL-CondoInsurance,com is owned and operated by Diaz Insurance, Inc. We are an Independent Insurance Agency located in South Florida serving all of Florida.  

Services & Links

»

Condo Insurance Quotes

»

Realtors & Mortgage Broker Quotes

»

Policy Service

»

Condo Insurance Buyers Guide

»

Condo Insurance FAQ

Our typical Condo Unit Owners Insurance policy will provide coverage for:

The Interior finish/structure of your unit (flooring, cabinets & counters, bathrooms, etc.)
Your Contents or Personal Property inside your unit (TVs, Computers, Furniture)
The Loss of Use or Additional Living Expenses as result of a covered loss, and
Liability arising out of ownership of the condo as defined by the policy.

Look At These Condo Rate Samples!

Miami-Dade County Condo Unit: $15,000 Dwelling Coverage; $6,000 Contents Coverage; $100,000 Liability - Annual cost of $328


Broward County Condo Unit: $25,000 Dwelling Coverage; $20,000 Contents Coverage; $100,000 Liability - Annual cost of $392


Orlando, FL Condo Unit: $35,000 Dwelling Coverage; $25,000 Contents Coverage; $300,000 Liability - Annual cost of $298

We are condo insurance specialists! Call for a FREE Condo Quote NOW!


305-222-9895

Condo Unit Owners
Insurance Buyers Guide

Addressing the "Gap" in coverage every Condo Unit Owner faces.

Many condo owners mistakenly believe that their Condominium Association's insurance will cover them in the event of an incident that causes damage to their unit.  They also erroneously assume that the Association's policy will protect them from liability to others for Bodily Injury or Property Damage arising out of ownership of the condo unit.

The truth is that there is a significant and potentially dangerous gap in coverage!  The association's policy only covers damages to the common elements of the building and  liability arising out of the common areas.  Think of it this way, if you are standing inside your condo unit, from the walls out it is the association's responsibility...from the walls in it is yours.

This concept gets its legal basis primarily from two sources:

Florida Statutes Chapter 718 The Condominium Act
The By-laws and Declarations of your Condo Association

For these reasons, Condo Unit Owners should secure a Condo Unit Owners Insurance Policy, known as an HO-6 policy, to protect their interests and address this gap in coverage.  Failure to do so, could leave you exposed to significant loss from damages to your unit and its contents from a fire, water damage, hurricane or other catastrophe and also exposed to uninsured lawsuits or demands from others for bodily injury or property damage arising out of ownership of the unit.  This holds true regardless of whether you occupy the unit as your primary residence or rent it out to others.

Condo Unit Owners Insurance - HO6 -  Basic Outline of Coverage

The Condo Unit Owners Insurance policy is like a Homeowners Insurance policy designed for the unique needs of a condo owner.  The policy is divided in four principal coverage sections:

Coverage A – Dwelling/Structure
Coverage C – Contents/Personal Property
Coverage D - Loss of Use
Coverage E - Personal Liability

Coverage A – Dwelling/Structure

This section covers the interior components of your unit that are permanently affixed to the floors, walls, or ceilings. This includes coverings for:

(1) floors such as tile, carpet, marble, or wood floors and any permanent fixtures affixed to them.  
(2) walls such as paint, baseboards/chair railings/crown moldings, and window treatments.
(3) ceiling such as lamps, chandeliers, or other built in lighting.
Perhaps where we find the most significant exposures covered under this section is in Kitchens and Bathrooms.  All cabinets and countertops are addressed in this coverage as well as many other permanently attached kitchen and bathroom fixtures.

Coverage C - Contents/Personal Property

This section is used to cover everything in your unit (not otherwise limited or excluded under the policy) that you can pick up and move.  This includes furniture, TVs and other electronic components, computers, clothing, etc. (There are some limitations for specific types of personal property like Jewelry, Watches, and Furs to name a few.  Consult with your agent as to which items are limited under your policy.)

Coverage D - Loss of Use

In the event that you can not live in you unit due to a covered cause of loss, the insuring company will assist you with the extra expense of temporary living arrangements.  Many people forget that as a condo owner you have to continue to pay the mortgage and maintenance fees even if you can not live in the unit do to a loss.  These can be lengthy after a catastrophic event like a Hurricane or Fire.

Coverage E - Liability

Provides coverage for Bodily Injury or Property Damage legal liability arising out of ownership of the unit.  This coverage responds in certain circumstances where you are found negligent under the law and legally liable for damages to another party for something that occured in your condo unit.  

Other Considerations

You should also pay special attention to the coverage options/endorsements selected under your policy to make sure you are adequately covered.  Here are some of the most important ones:

Unit Owners Coverage A - Special Coverage
Personal Property Replacement Cost
Unit Owners Rental to Others (if applicable)

Ask your agent to explain what deductibles are applicable to your policy and what Wind Mitigation, alarm, or sprinkler system discounts can be applied based on the characteristics of your unit to lower your overall premium.

The above description of coverage is intended for informational purposes only.  It does not constitute a legal representation of coverage.  Please consult your actual policy for the terms and conditions applicable to your insurance contract.

Please feel free to call our quote line for immediate assistance at:

305-222-9895

Other Types of Insurance Coverages Our Agency Can Help You With: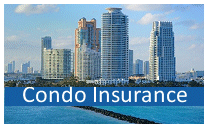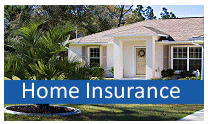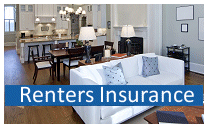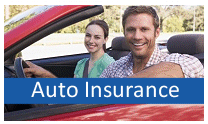 The Condo Insurance Depot - Your Best Source for
Condo Unit Owners Insurance in Florida


Some of the keywords which can be used to find our services include: condoinsurancedepot.com, Florida condo insurance, florida condo insurance
fl condo insurance, florida condominium insurance, fl condominium insurance, HO-6 Insurance, HO6 Insurance, Miami Condo Insurance,
Miami-Dade Condo Insurance, Key Biscayne Condo Insurance, Coconut Grove Condo Insurance, Coral Gables Condo Insurance,
Aventura Condo Insurance, Broward Condo Insurance, Palm Beach Condo Insurance, Condo Unit Owners Insurance, Florida Condo Insurance,
HO Six Insurance, HO 6 Condo Insurance, HO-6 Condo Insurance, Rental Condo Insurance, Condo Rental Insurance, Condo Homeowners Insurance,
Condo insurance quotes, Walls In Condo Insurance, walls in insurance, walls-in insurance, low cost Florida condo insurance quotes,
=Miami Beach Condo Insurance, Homeowners insurance for Florida condo owners, cheap FL condo insurance,
Rental Property Insurance, Florida condominimum owner insurance quote.
Get a low cost Florida Condominium insurance quote today!