About Our Agency & Our
Condominium Insurance Services

We are Condo Insurance specialists!   We know the risks you face and the coverage you need!   With over 20 years of experience serving Condo Unit Owners throughout the Sunshine State, we can help you find the best coverage available at the lowest price.

Call us today or fill out our web form to get a fast free no-obligations quote! FL-CondoInsurance,com is owned and operated by Diaz Insurance, Inc. We are an Independent Insurance Agency located in South Florida serving all of Florida.  

Services & Links

»

Condo Insurance Quotes

»

Realtors & Mortgage Broker Quotes

»

Policy Service

»

Condo Insurance Buyers Guide

»

Condo Insurance FAQ

Our typical Condo Unit Owners Insurance policy will provide coverage for:

The Interior finish/structure of your unit (flooring, cabinets & counters, bathrooms, etc.)
Your Contents or Personal Property inside your unit (TVs, Computers, Furniture)
The Loss of Use or Additional Living Expenses as result of a covered loss, and
Liability arising out of ownership of the condo as defined by the policy.

Look At These Condo Rate Samples!

Miami-Dade County Condo Unit: $15,000 Dwelling Coverage; $6,000 Contents Coverage; $100,000 Liability - Annual cost of $328


Broward County Condo Unit: $25,000 Dwelling Coverage; $20,000 Contents Coverage; $100,000 Liability - Annual cost of $392


Orlando, FL Condo Unit: $35,000 Dwelling Coverage; $25,000 Contents Coverage; $300,000 Liability - Annual cost of $298

We are condo insurance specialists! Call for a FREE Condo Quote NOW!


305-222-9895

# Bedrooms:
# Bathrooms:
# Fireplaces:
# Chimneys:
Special features
(i.e., deck, air conditioning, alarm systems, pool, etc.)
Coverages:
Dwelling Cov. $
Contents $
Liability Cov. $
Deductible $
($250, $500, $1,000, etc.)
Comments/Remarks
(describe any scheduled jewelry, in-home business, oil tank location, or other special coverages/remarks here):

Send my quotation via:
E-Mail Fax
Regular Mail
Call Me By Phone

---

Thank you for filling out this form COMPLETELY!

We value your input as PRIVATE information. Every step has been taken to insure your privacy, security, and our intent is to release quote information only to you. We will not give your data to ANY other person or group for sales, marketing, or ANY other purposes. By checking the box below you agree to allow our agency to release this information via the method you have chosen, and to release us from any liability should this information be accidentally viewed by others. Our intention is to maintain your complete privacy.

Yes, I Agree. Please Send Me a Quote NOW!

---

Help Us Fight Spam! Type the Numerical Code you see at right, into the empty text box on the left, so we know you are a human. Thanks for your help!

Click Button Below When Done

Please Click Only Once . . . May take up to 30 seconds!

Other Types of Insurance Coverages Our Agency Can Help You With: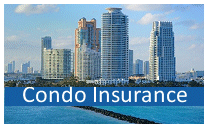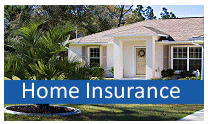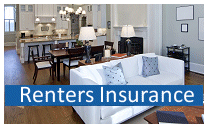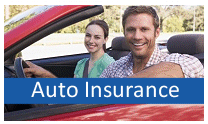 The Condo Insurance Depot - Your Best Source for
Condo Unit Owners Insurance in Florida


Some of the keywords which can be used to find our services include: condoinsurancedepot.com, Florida condo insurance, florida condo insurance
fl condo insurance, florida condominium insurance, fl condominium insurance, HO-6 Insurance, HO6 Insurance, Miami Condo Insurance,
Miami-Dade Condo Insurance, Key Biscayne Condo Insurance, Coconut Grove Condo Insurance, Coral Gables Condo Insurance,
Aventura Condo Insurance, Broward Condo Insurance, Palm Beach Condo Insurance, Condo Unit Owners Insurance, Florida Condo Insurance,
HO Six Insurance, HO 6 Condo Insurance, HO-6 Condo Insurance, Rental Condo Insurance, Condo Rental Insurance, Condo Homeowners Insurance,
Condo insurance quotes, Walls In Condo Insurance, walls in insurance, walls-in insurance, low cost Florida condo insurance quotes,
=Miami Beach Condo Insurance, Homeowners insurance for Florida condo owners, cheap FL condo insurance,
Rental Property Insurance, Florida condominimum owner insurance quote.
Get a low cost Florida Condominium insurance quote today!